Specialty Concrete Services Throughout Michigan
---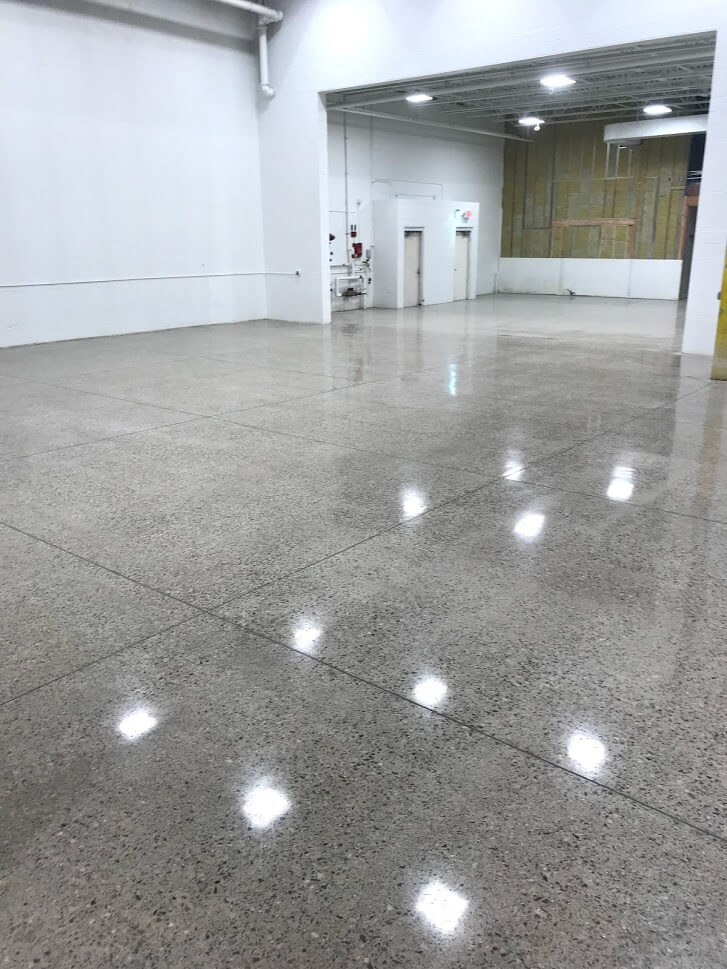 We offer floor polishing, floor flattening, complete floor evaluation, and consulting, as well as a system of repairs that are certified and backed by the American Concrete Institute.
At B & B Concrete, our team meets the most rigorous standards when it comes to quality and performance for any concrete polishing, floor repairs, FF & FL numbers.
Serving the industrial, commercial, manufacturing, civil, multi-family residential, and institutional sectors, we're confident we can meet any flooring system's goals.
Our specialty services focus on:
Concrete polishing
Joint sealing
Crack repairs/joint repairs
Overlays
Floor flattening (per 3D scan)
Underlays
Trowel polishing
Decorative concrete
Machine and equipment foundations
Superflat floors
Drainage system installation
Utilities/water management work
Complete floor evaluation & consulting
Complex floor repairs
Our specialty concrete services are second to none. View our portfolio and see examples of your work for yourself!
---
Experienced & Dedicated Craftsman Equipped to Make Any Concrete Stand Out
Not only do we improve the appearance of your concrete, but we also strengthen the surface as well. Through our special concrete floor systems, we're able to perform repairs, create longevity, improve the overall aesthetics, and more. We also offer regularly scheduled maintenance programs for a variety of different customers.
Our team is equipped with industry-leading technologies, products, and training that can achieve extraordinary results to satisfy any of your concrete needs!
---
B & B Concrete is one of the leading providers of specialty concrete and flooring services throughout Michigan and the Midwest.
Our specialty concrete services include:
Concrete Surface Treatments
With our professional surface treatments, we create durable, slip-resistant, and low-maintenance surfaces for your flooring system.
Floor Polishing
With the leading equipment in the industry, we can achieve any floor polishing specifications. While maintaining any schedule requested.
Floor Grinding
We can upgrade new and existing floors to any flat specifications. Our floor grinding services are completed quickly with minimum disruption and extreme accuracy!
Decorative Concrete
Improve the exterior of your building or property, we can complement any décor through our advanced technologies and expertise
When you're looking for a highly-qualified and experienced specialty concrete contractor, our work speaks for itself. View our portfolio to see examples of work!
---
Let's talk about how your flooring system can meet your operation and maintenance goals today. Contact B & B Concrete for additional information on how we can serve your business!